[ad_1]

Episode #198: Rabi Gupta and Satwick Saxena, "EvaBot Is…A Gifting Assistant…It Makes It Easy For Businesses to Send Gifts"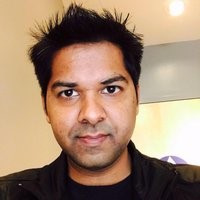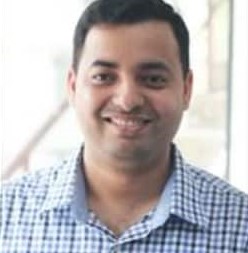 Guests: Rabi Gupta and Satwick Saxena are co-founders of EvaBot, a company founded in 2016 that puts a new spin on gift giving by harnessing technology to deliver personalized gifts tailored to recipient preferences.
Date Recorded: 1/21/20
Run-Time: 53:48
To listen to Episode #198 on iTunes, click here
To listen to Episode #198 on Stitcher, click here
To listen to Episode #198 on Pocket Casts, click here
To listen to Episode #198 on Google Play, click here
To stream Episode #198, click here
Comments or suggestions? Email us [email protected] or call us to leave a voicemail at 323 834 9159
Interested in sponsoring an episode? Email Justin at [email protected]
Summary: In episode 198 we welcome our guests, Rabi Gupta and Satwick Saxena. Rabi and Satwick walk through the early days of EvaBot and how the pair started the company accidentally as a way to improve their networking efforts in Silicon Valley. As a result of some feedback, they launched their company, EvaBot.
They discuss building the product from an idea, and deciding that a bot was the solution that would make the product work paired with some additional automation in their operations.
Meb follows with some questions on EvaBot's target market. Rabi and Satwick discuss traction in the real estate and mortgage industries, but feel there are other verticals that offer use cases for EvaBot.
The conversation then transitions into the company's experience with funding. The pair get into their seed round in 2017 and the growth they experienced after that round which served as validation of product market fit.
As the conversation winds down, Rabi and Satwick dive into the process behind sourcing all of the great gift products they offer.
All this and more in episode 198, including a can't miss offer at the end of the episode from Rabi and Satwick.
Links from the Episode:
0:40 – Intro and welcome to our guests Rabi Gupta and Satwick Saxena
2:36 – Overview of Rabi and Satwick's company EvaBot
4:58 – Origins of EvaBot
8:02 – Process from idea to implementation
13:41 – Target market
19:45 – The past year
25:40 – Outlook for EvaBot
28:48 – Developing the tech that powers EvaBot
32:51 – Sourcing vendors and gifts
34:40 – A look at EvaBot's users
38:09 – Pricing the service
39:30 – The power of the referral
43:50 – Challenges
45:50 – The background on co-founders
47:25 – Advice and resources for other founders
50:44 – Learn more about EvaBot and their special offer for the audience
Transcript of Episode 198:
Coming soon.
[ad_2]

Source link